---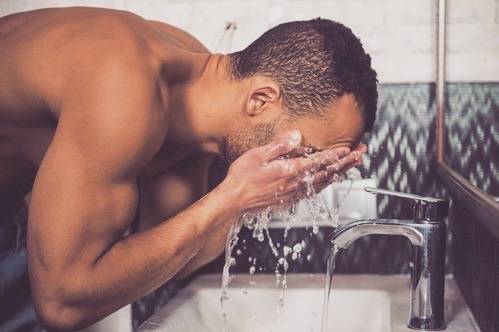 ---
At Mallama, our mission is simple – we're endlessly focused on making men's skincare and personal care as simple and as joyful as possible. We do this by eliminating the frustrating and cumbersome aspects of personal care that make men feel disenfranchised from the world of skincare to ensure that they receive the access they need to a world of natural skincare products designed to make them look and feel their best – and we do it all while making the world a little more cleaner and more sustainable all at the same time.
---
---
At the end of the day, we're driven to create products that offer our customers a best in class experience all across the board. From purchase to application, we want our customers to enjoy the entire process from end to end.
---
We're firm believers that we can only make an impact together, which is why we engage with our local communities to strive towards a more equitable, more sustainable world.
---
Nothing is more important to us than guaranteeing a level of quality that simply can't be beat by our competitors. Through the use of only all natural and organic ingredients, we've been able to establish a reputation as a high quality men's skincare company with a knack for formulation.
---
In everything that we do, we strive to be the absolute best that we can be. From our customer service, to our products, to the experience that we offer, we remain confident that our efforts will result in the satisfaction of our customers.
---
While we know that personal care and skincare is never easy, we strive to keep our formulas simple. We use simple, plant-based ingredients that offer natural benefits and we're continuously innovating, creating, and formulating new products that our customers can enjoy.
---
We will never stop short of our goal to change the world through a mental and environmental transformation. Together, with our customers and our products, we aim to spread a level of goodness, cleanliness, and safety that the world has never seen before.
---
Our team is as professional as they come, which means that we're constantly looking for something new. Our minds are always open to learn rapidly and we're constantly seeking to understand new modes of working. Together, we work to grow our broad knowledge of skincare, personal care, and sustainability.
---
We don't serve to lead, we lead to serve. Our goal is to answer our customers' questions and to cater to their every need by designing products that offer a solution.
---
We embrace collaboration, communication, and togetherness in everything that we do. Our team remains united under the common goal of pursuing our mission and bringing our vision to life.