The Skin Expert's Guide To Using Serums
Serums have become an integral part of the skincare routine today. When a product provides such multiple benefits, it is hard to ignore it. Though the popularity of serums continues to rise, there is confusion as well. Not many know how a serum works or even how to use them. Let us get to know these wonder products.
What is a serum?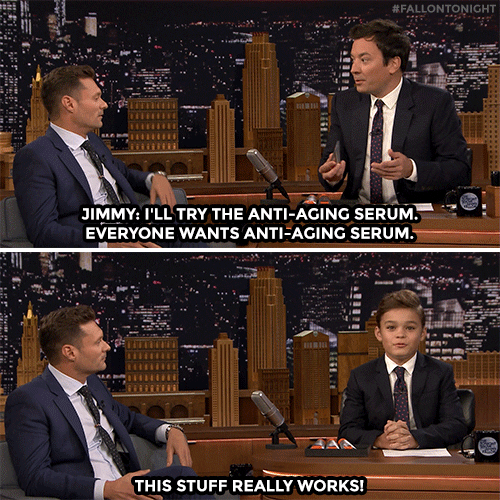 You can call it as a skin booster, as they act quickly and act well. What makes a serum different from other skincare products is that it contains active ingredients in high concentrations. They come either in gel form or light lotion texture.
Serums are beneficial to repair damaged skin and also help in reducing the effects of aging. You get different types of serums based on their functions, from skin smoothing to fighting signs of aging and wrinkles
When, where and how often to use the serum?
Serums should be used daily and as a part of the CETM or Cleansing- Exfoliating -Toning- Moisturizing routine. You should use the serum before the moisturizer because only then the skin will be able to absorb the high concentration nutrients from the serum.
Serums should be used in areas which need repairing. For example, the neck area, the sides of your mouth, the forehead are prone to wrinkles and fine lines. You should massage the serum on these areas to maximize the effect.
Use the serum only has seen on the directions, sometimes its only at night other times its both AM & PM
How does a serum work?
Serums contain high concentrations of active ingredients, but they may be able to reach only skin's top layer. Hence, serums use small oil bubbles called liposomes to pass the ingredients into the skin, thus allowing deeper absorption. This is the reason serums should be applied to the skin directly and not on any other product.
Serums and moisturizers are not the same
Both products have different functions. Serums contain hydrating ingredients, but their role is to repair the skin. Moisturizers, on the other hand, lend a protective layer to the skin locking in the moisture and preventing the build-up of pollutants.
When you apply moisturizer after the serum, it allows the serum to do its work without losing through evaporation. Your skin needs both serum and moisturizers, and so you should use them in combination for healthier and smoother skin.
What kind of serums should you use?
There are various types of serums as per the functions it is expected to do. You should choose one that would help address your skin concerns. For example, if you wish to smooth your complexion, then look for brightening serums containing green tea extracts. 
If you have dry skin, Vitamin E serums and those containing hyaluronic acid and glycolic acid will lend the extra moisture you require. Those with acne-prone skin should be careful in choosing skincare products. Serums containing aloe vera, retinol, salicylic acid and Vitamin C are effective in reducing inflammation and unclogging pores.
For anti-ageing properties, look for serums containing antioxidants such as Vitamin C and fruit extracts.
This Is How You Use A Serum…

Step 1: Cleansing
It helps to include the serum in your CTM routine. Better still, call it CETSM or Cleansing, Exfoliating, Toner, Serum, Moisturizing routine. Use a gentle cleanser to remove impurities and dirt from your face. Serums won't be able to work if your skin is layered with dirt. For best results, a serum should be applied on clear and clean skin.
If you wish to use an exfoliator, use it now. It will remove any build-up of dead skin cells or dirt and prepare your skin to absorb nutrition from the serum. Wash your face with warm water to open pores.
Step 2: Toning
A toner has dual benefits. One, it removes impurities that cleanser couldn't and second, it leaves your skin damp enough for the serum to sink. The toner keeps your skin super clean and also ensures the pores are open and devoid of dirt or residues. In a way, a toner paves the way for the serum to enter and work its magic. Apply the toner on your entire face and also your neck.
You can also use a mist toner if you wish.
Step 3: Using the serum
Do not forget to read the instructions on the label. If they have included how to use it, then follow them as it is. Serum generally comes in a small bottle. You do not get big bottles or jars of serum. Only a little  amount of serum is enough for it to do its job because, for serums, less is more.
If your serum is in a dropper bottle, then pour only 3 to 4 drops onto your palm. Or else use a dime size or a pea-size or 2 pumps of serum. 
There are two ways of applying the serum.
Use the fingertips to apply it on your face and neck gently. Use light movements, tap and smoothen it out.
Take the serum in your palm and rub palms together gently. The rubbing of palms warms the serum and activates it. Gently press your palms on your face and move it outwards and upwards.
The rule to remember is to apply the serum gently, pat it, and smoothen it.
Wait for a few minutes to let the serum absorb completely into the skin. A serum doesn't take much time to disappear into the skin but wait for 5 minutes before proceeding to the next step.
Step 4: Use your moisturizer
Serums contain moisturising ingredients, but they aren't as productive as moisturizers in providing the required hydration. Hence, do not forget to apply your moisturizer after a few minutes of using the serum. It will help lock in the serum and seal in the nutrients.
Moisturized skin also acts as a protective layer and keeps away pollutants. 
Serums are miracle products formulated to address skin issues from ageing to inflammation. Your skin gets tired fighting environmental hazards and loss of nutrients. A serum can help restore the necessary nutrients and restore the health, youth and glow of your skin. Include a quality serum in your daily skincare routine, and you will find the results in a few days.
---